February 1, 2010

It has always been a dream to visit Japan and see the koi breeders. After a 14 hour flight from Newark New Jersey to Narita Airport, a 1 hour Narita Express train ride to Tokyo and a 2.5 hour Shinkansen train ride to Nagaoka we arrived at the Nagaoka Grand Hotel. Once we arrived at our hotel we met up with our tour guide, Steve Gibbons of Koi Tours. We spent 3 days with Steve visiting some of the koi breeders in the Niigata Prefecture. On the last day we accompanied Steve to the 2010 41st Annual All Japan Koi Show in Niigata City, Japan.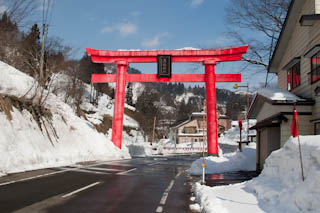 The breeders we visited while in Japan was Nishikigoi Niigata Direct, Marusho Koi Farm, Kaneko Koi Farm, Dainichi, Marusei, Marasada, Marudo, Isa, Miyakoya pond shop, Tarazo, Izurniya, Miyatora, Yagenji, Marasada, Shintaro and Nagomi.
After spending 3 days visiting the koi breeders and 3 days at the All Japan Koi Show, we headed to Hakone, Mt Fuji, Kyoto and our final stop in Tokyo before heading back home.