July 22, 2010

I have heard Longwood Gardens has an amazing outdoor water lily display but I have never had the chance to go. I found a free day so I decided to make the trip to Kennett Square, Pennsylvania.
Tucked into a protected courtyard was 5 outdoor ponds filled with 100's of varieties of aquatic plants. The outdoor display is open from June 1 through mid-October and peak bloom is from mid July to end of September.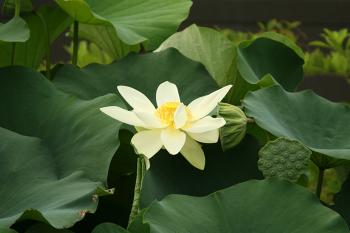 I was amazed by the display. I have never seen so many water lilies in bloom. If you get the chance it is worth the trip. There are many other gardens and fountains here that are just spectacular.